Welcome to the Doberman Pinscher Club of Dallas
February Membership Meeting
When: Tuesday, February 20th
Where: Fuddruckers 2001 N. Hwy 121 Grapevine TX. 76501
Optional dinner 6:00pm Meeting/program 7:00 pm
Program: The Nose Knows
Victor Borras and Bob Rodriquez will give an introduction and brief overview of the Sport of K9 Scent Work. Covering how the innate abilities of a dog's olfactory system and training combines to create a sport dogs and handlers love to participate in on a recreational and competitive level.

2018 Cardiac Clinic
The DPCD is sponsoring an ECHO Clinic being held March 24th at the Fort Worth Show. Information can be found in the flier here. The amount is $200. Registration Form MUST be sent in for the transaction to be completed. You can pay via PayPal below:

The Doberman Pinscher Club of Dallas was founded to promote the Doberman Pinscher breed. Membership is open to anyone, whether they own a Doberman or not. It is not necessary to be active in showing a dog in conformation, obedience, agility, tracking, herding, fielding, or any other venue. The only requirement is an interest in Dobermans! Our meetings are open to anyone so feel free to drop in and participate!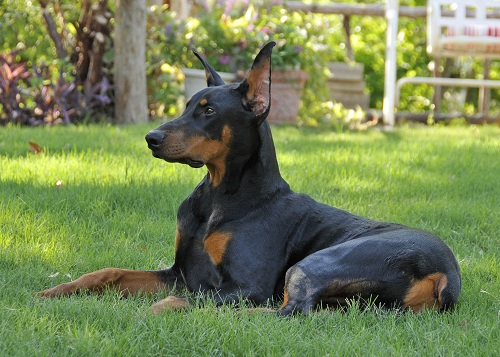 Our club promotes activities that are informative on our dog's health, breeding, raising of puppies, and training. So, if you're interested in meeting other people who share the same love for the breed you do, join us! As mentioned, our club has members who participate in a wide variety of activities in the dog world and is a great place to get exposed to it all!
We operate under the rules of the Doberman Pinscher Club of America and the American Kennel Club. The Club is not operated for profit. For more information on the Doberman Breed and Standard please visit the Doberman Pinscher Club of America website.